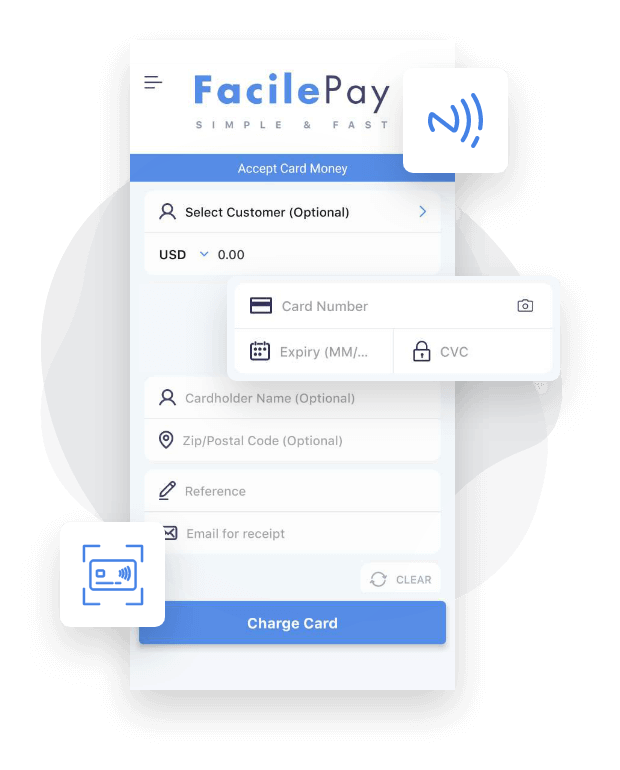 Card Payment
Way to Accept card payment
Simply enter the card details or scan it through your smartphone's camera or you can tap any card with PayWave/PayPass logo on the back of your NFC-enabled device and it will automatically fill in the card details.
It will charge a card in less than 30 seconds.
Invoice
Go Paperless! Get Paid Faster!
Create and send professional invoices in seconds and get paid directly inside the invoice. Simple & easy-to-use online invoicing and payment solution.
Auto-send receipts, remind your customer to Pay, and much more!!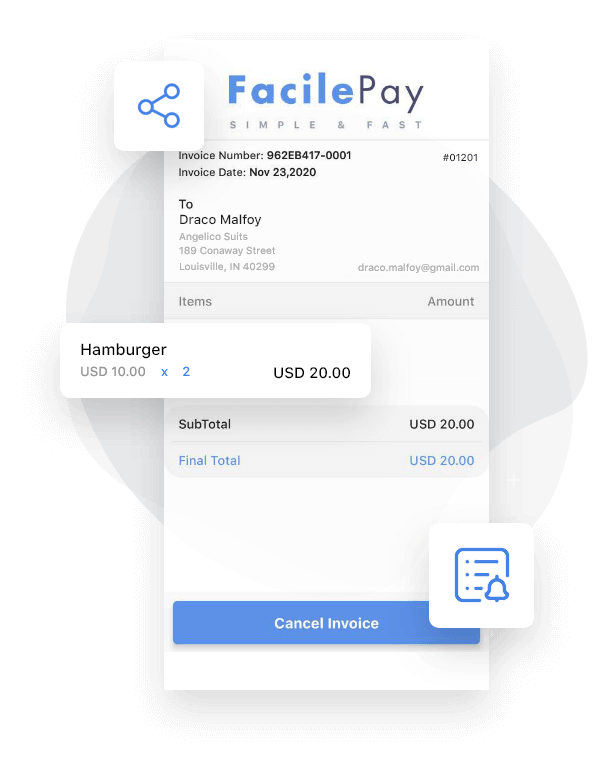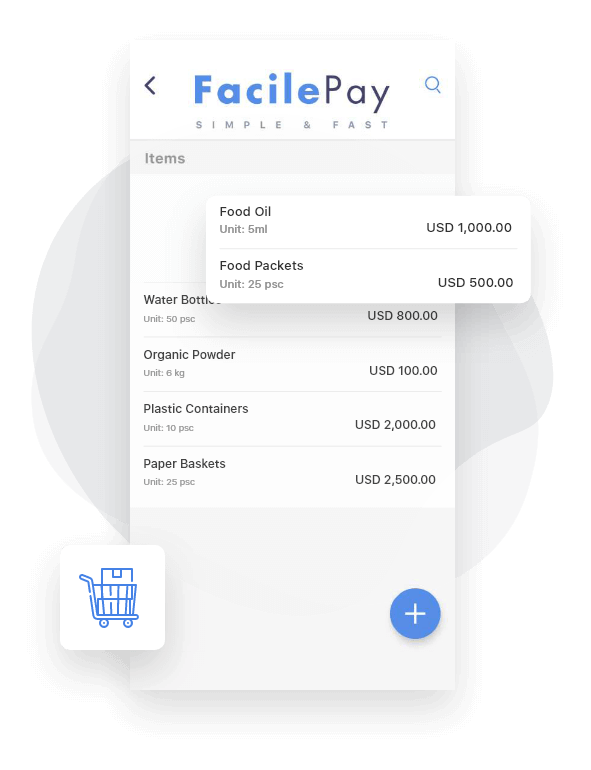 Items Management
Manage your item easily
Having to enter the same information over and over gets annoying quickly.
Store and manage both your customers and items for use later on an invoice, making invoices easier than ever.
Multi Currency Support
We support multiple currency
Collect a payment with any currency, as long as it is supported by Stripe and your bank account.
Take payment in 135+ currencies!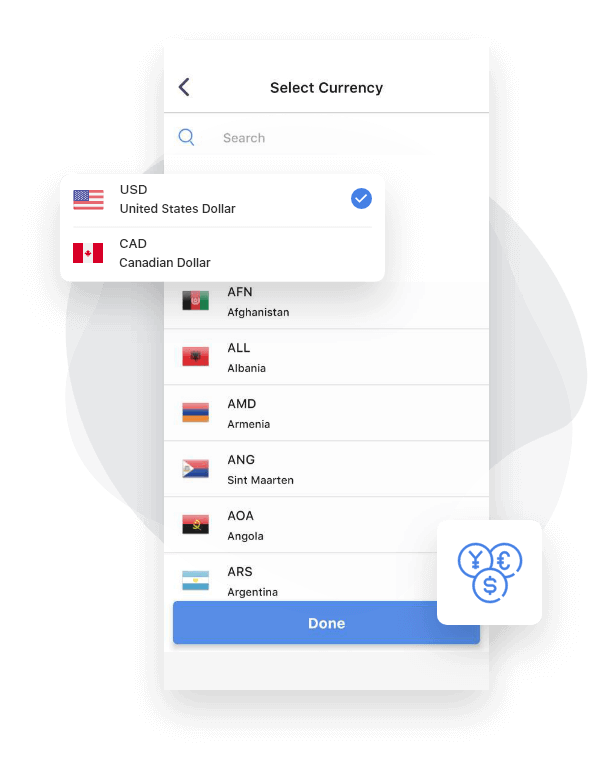 Recurring Payments
No Monthly Cost
New trusted all-in-one tool that enables you to automate recurring payments for your customers.
It's simple and compatible for every kind of business.
Payment Links
Easy & Secure way to generate Payment Link and get it Paid
Simply create a payment request (just need the amount and description), generate links, and share the link with your customer through SMS, Email, or WhatsApp.
Your customers can follow the link to make a quick payment using a Credit/Debit Card Or PayPal Or AliPay Or WeChat.
FacilePay takes a really tiny fee of only 1.25% on every transaction. There's no monthly charge, no minimums, and absolutely nothing else on top.
1.25% Transaction Fee
*Stripe fee applicable
Our Blog
Do you want to automate your recurring payments? Read this blog to learn about what is recurring billing software, what are its features, and how much it cost.
Do you look for an efficient solution to manage your subscription payments and billing cycles? Learn what are recurring payments and how they can help you.
Are you distressed with a heavy churn rate? Or, do you want to optimize your revenue operations? Check out the 7 benefits of recurring payments from this blog.
What People Say
Testimonial
Awesome app, works perfectly with a linked stripe account. This app saves you a lot of hassle with carrying a separate card terminal and if fully secure with finger Print access. People need to understand that this app is not the company who handle the actual transaction but only a connection for you to submit the payment to the stripe portal for them to instantly process the payment. Great app and keep up the great work!
Surprisingly easy to set up and use. I run two stripe accounts, each in different currencies. On my previous app it didn't allow me to switch between the two. I downloaded and set up Easy Pay without any problems. Intuitive menu made it incredibly simple to run a test transaction which worked perfectly first time. This is how apps should be. Congrats