📝Key Takeaways:

A donation form for a nonprofit should be easy to use and visually appealing to encourage people to donate.

The form should include suggested donation amounts and multiple payment options.

It's important to provide a clear and compelling reason for people to donate to your nonprofit.

Follow up with donors to express gratitude and provide updates on how their donations have made a difference.
Do you find it difficult to raise funds for your nonprofit organization?
Here's a solution for you. Using a donation form for nonprofit organizations will help you increase the funds in a short time.
Online donation form has become an essential tool for nonprofit organizations in the modern era. With the advancement of technology, fundraising has taken a new direction, and a nonprofit donation form has become a game-changer in the industry.
In today's digital world, it's crucial for nonprofit organizations to have a robust online presence and provide a convenient way for donors to make contributions. A custom nonprofit donation form is an excellent solution to achieve this goal.
In this blog, we will explore the importance of online donation forms, their benefits, and the advantages of using custom forms. We will also provide tips for creating an effective online donation form in modern fundraising.
What is An Online Donation Form?
A donation form is a web-based form that allows nonprofit organizations to collect the donation amount from their potential donors through their websites. The concept is straightforward: donors fill out the form, provide their payment and basic information, and submit their contributions. It's a quick and easy way to make a donation without visiting a physical location.
There are several types of donation forms:
One-time donation forms – Helps to collect one-time contributions.
Recurring forms – Allows recurring donors to make automatic payments monthly or annually.
Even registration form – Collects donations in conjunction with charitable donations.
Nonprofit organizations can choose the type of form that best suits their needs and fundraising goals. Let us move on to another section of our blog that will help you understand the tips to create an online form.
7 Practices to Create Effective Online Donation Forms
Here are 7 simple practices to help nonprofit organizations create forms that engage and inspire their supporters.
1. Keep it One Page Form
The best donation form is simple and easy to fill out. Donors are intimated with the lengthy forms, so keep it short.
The most important tip for any donation form. The website visitors may abandon your donation page if the filling process of providing donor information takes time.
Forms should be straightforward and easy to understand, without too many fields or complicated instructions.
2. Provide Clear Instructions
A nonprofit donation form should be clear in terms of what information is required and how to complete the form quickly and efficiently. The truth is that donors do not want to deal with complicated forms that consume a lot of time. Keep your pop up donation form as uncluttered and minimalistic as possible.
A simple design that navigates to the donation form directly and makes the donation experience better.
3. Use Visually Appealing Design
Forms that should be visually appealing and consistent that give the overall look of your website. A donation form coordinates well with the other pages. Use a customizable form or a readymade template from the donation form examples to make it appealing.
Your donation form should include a relevant image in order to persuade donors online!
These are minor things but they still make a difference. Show an image of your previous work in the background to encourage donors to at least pay a minimum amount. Images give an emotional connection and are worth a thousand words.
4. Offer Multiple Payment Options
If the first impression is about how the payment form is designed, the next comes the easy navigation of the donate button with multiple payment options online. Fill out the form, and choose one of the right payment processors by clicking on the donation button.
Include credit cards, and secure online payment services like PayPal, Stripe, and bank transfers for online donations. This will attract them for more donations resulting in more money for your organization.
Bonus tip: You can also automate receipts once the donation page directs to a successful donation, so donors will always be certain that you've received their gifts.
5. Optimize Your Online Donation Page for Recurring Donations
Online fundraising is becoming increasingly popular, and it's essential to stay ahead of the curve by investing in the right tools. Without the right software, managing donor data and avoiding potential pitfalls can be time-consuming and challenging.
You need a dedicated online donation platform to make your online fundraising efforts as efficient as possible. Almost all mobile devices have a browser today. And every non-profit organization offers a website with a popup window on any device. If you do not have one, you can set up a WordPress site and embed forms to receive donation amounts. The donation form should be accessible, no matter what device a donor uses.
6. Get Recurring Donors Quickly
Finding donors who are willing to donate to every cause is a blessing. The onboarding process of the potential donors need not be long form. A simple step-by-step guide that you need is all you need to attract a recurring donor quickly.
The time spent on the custom questions of the form should be minimum. On every online donation, the donors' experience should be satisfactory. It should not take more than a single click on the donate button to proceed with the payment details. Ensure to keep a minimum gift amount for the recurring donor to increase nonprofit donations.
Now that you have the tips to create an effective online donation form, you can straightaway start creating one with FacilePay. However, let us give you some of the benefits of using customizable payment forms to get a better donor experience.
7. Secure Payment Processing
When collecting sensitive financial information, such as credit card details, it's important to use a secure payment processing system to protect both the donor and the organization. Some of the security standards followed are:
PCI Compliance
The Payment Card Industry Data Security Standard (PCI DSS) is a set of security standards designed to ensure that all companies that accept, process, store or transmit credit card information maintain a secure environment. To be PCI compliant, organizations must adhere to specific security standards, such as regularly updating software and implementing firewalls to protect against data breaches.
Encryption
Encryption is the process of converting plain text into the coded text to prevent unauthorized access. When processing donations, it's important to use encryption to keep sensitive information, such as credit card details, secure. This helps to protect against potential data breaches and unauthorized access to donor information.
By using a secure payment processing system that is PCI compliant and implements encryption, organizations can provide a safe and secure environment for donors to make online donations. This not only protects sensitive information but also instills trust in the organization, which is essential for building long-lasting relationships with donors.
3 Advantages of Using An Online Donation Form
Here are the 3 key benefits of creating a donation form.
Convenience- Easy-to-use and Access
One of the biggest advantages of using an online donation form is convenience. Online forms are available 24/7 and can be easily accessed from anywhere with an internet connection. This means donors can make a contribution at any time, without having to wait for office hours or mail in a check.
Increased Donor Engagement With Customization
Online donation form provides a personalized experience for donors. With the ability to include personalization fields, donors feel acknowledged and appreciated. Additionally, improved communication through confirmation and thank-you emails enhances the overall donor experience.
Enhanced Data Management for Quick Tracking
Using an online donation form allows for accurate tracking of donations and secure storage of donor information. This makes it easier for organizations to manage their donor database and track their fundraising progress.
To understand much better let us check the donation template.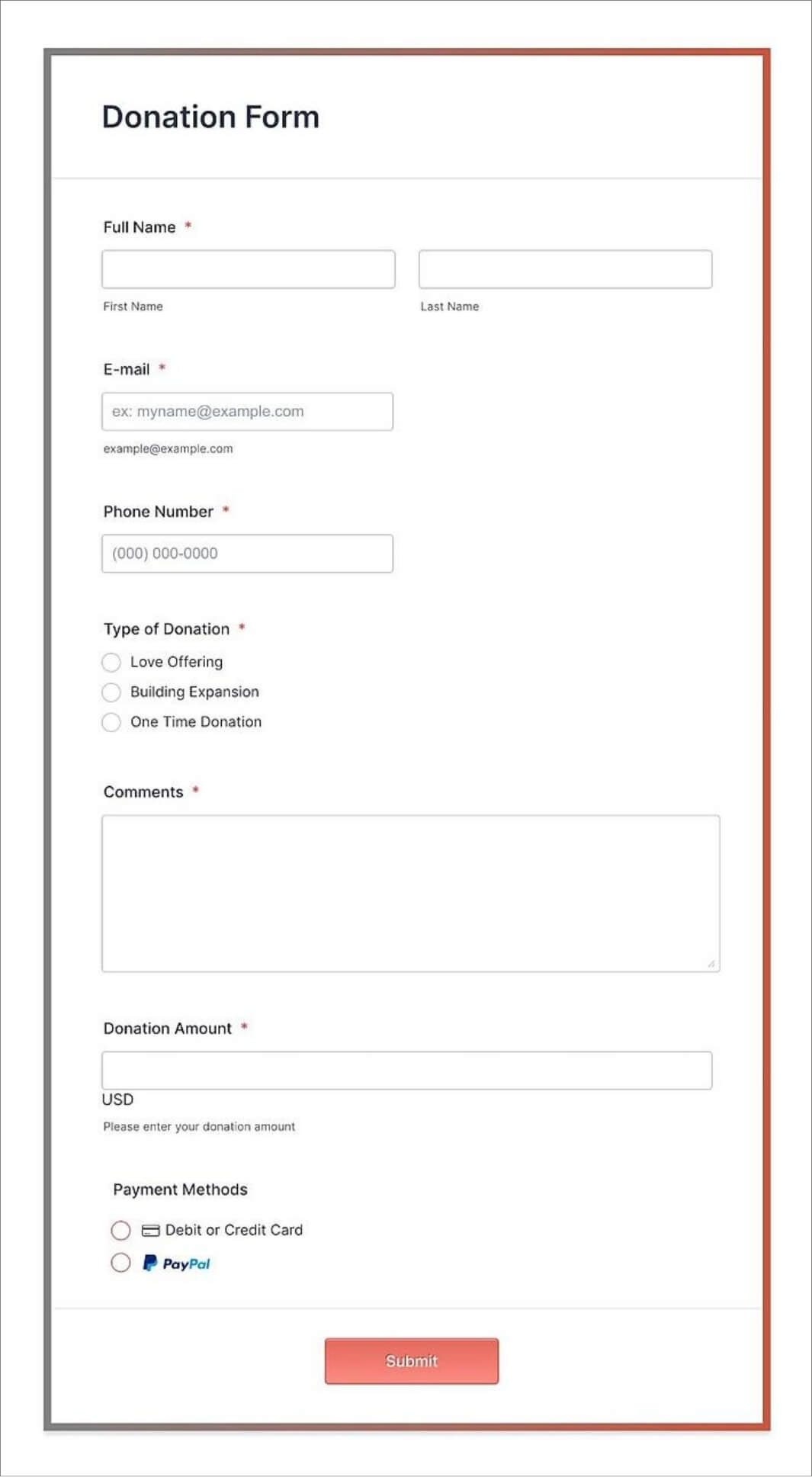 Did you know that not everyone who visits your page automatically clicks on the donate button?
That's why having a donation request form template is crucial. Whether you're reaching out to a long-time donor with a friendly reminder or submitting a grant application to a foundation, these templates provide a structure for what to say and how to say it.
When to Use a Donation Request Template?
These templates are versatile and can be used in various situations where you need to ask for support for your fundraising efforts. You can send a sponsorship form to a corporation, a grant application to a foundation, or even an appeal for a year-end gift.
Regardless of who you are asking and how you are reaching out – be it through a letter, email, text, or even a paper airplane – make sure your story takes center stage from the initial outreach to the donation form itself.
Let us check some of the donation form examples.
Donation Page Examples To Inspire Donors
Below are some examples of how a donation page should look like. This will help you create a donation form better and more appealing to the donors for online giving. Ensure to provide a donation receipt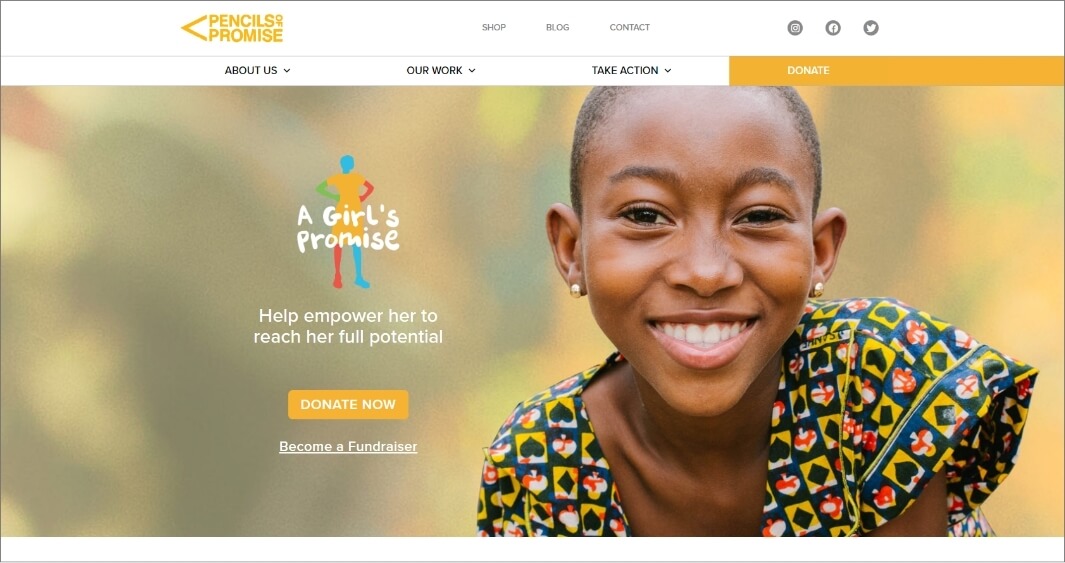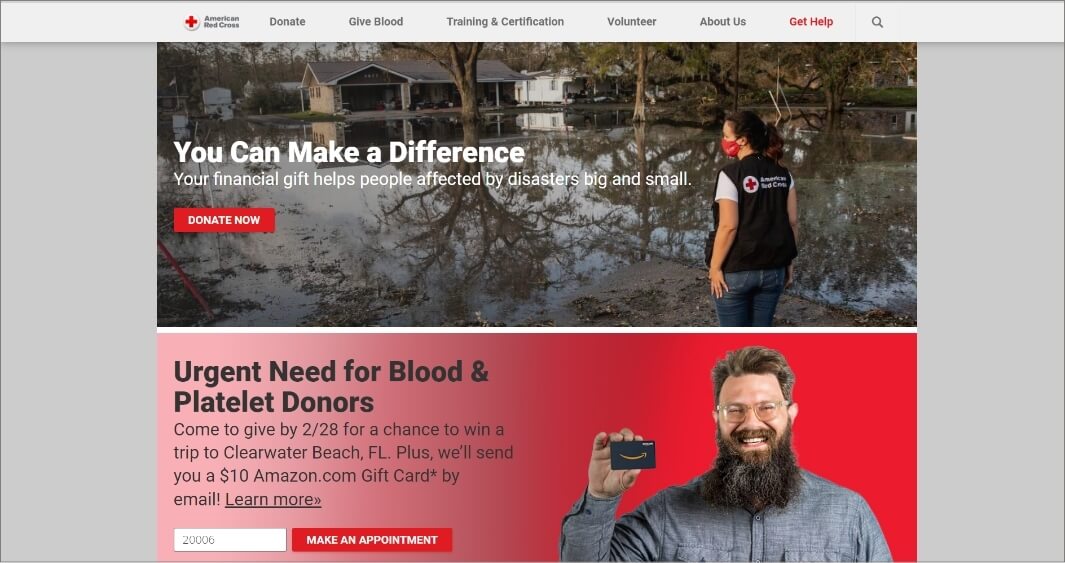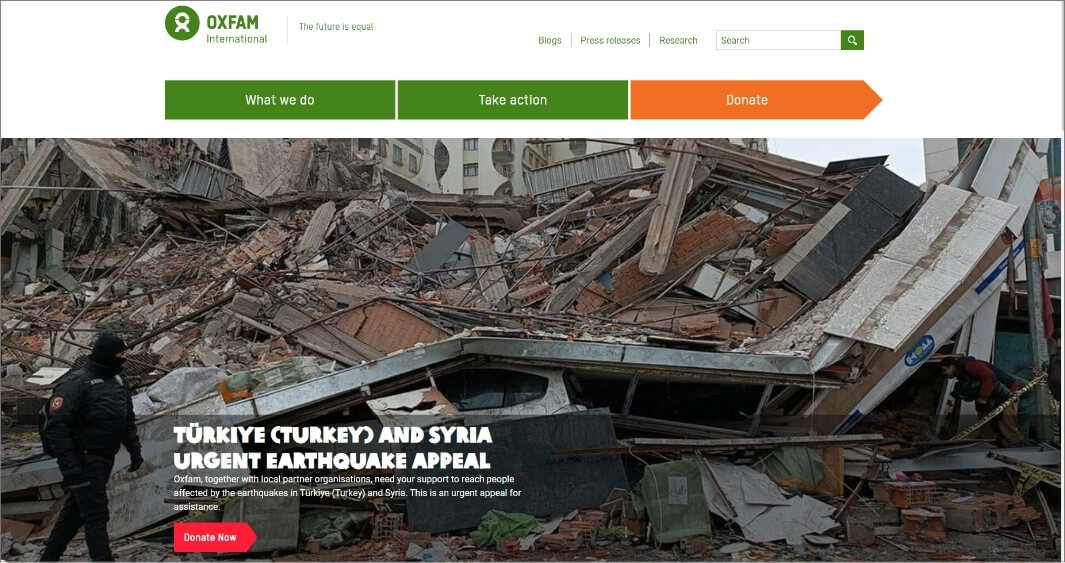 Frequently Asked Questions
What information do I need to provide to get a donation?

You will need to provide personal details such as personal information, billing information, and the amount you wish to receive as a donation.

What information should a donation form include?

A donation form should typically include fields such as the donor's name, name of the donation cause, contact details, payment information, and the amount of their contribution. Ensure you do not keep the form lengthy for a donor to fill.

What payment methods can be accepted through a donation form?

A donation form can accept payments through any method like credit cards, debit cards, PayPal, bank transfers, and ACH transfers. Some of the organizations accept cash or checks if donors prefer to make contributions in person.

Is it safe to use a donation form to give money to a nonprofit organization?

Yes. Most donation forms are secure and use encryption. These are PCI-compliant to protect sensitive information, such as payment information. Before making a donation, you can check if the form is secure by looking for"https" in the URL and the security icon in your browser.

How can I use a donation form to increase the amount of my contribution?

You can increase the amount of your contribution by providing a recurring donations option. Donors can set an amount to send donations every month. Accept monthly or yearly donations to help your nonprofit sustain the cause and initiatives.
Start Using Donation Form for Your Nonprofit Organization
Do you still have a doubt about why to implement a donation form to accept donations?
Or are you now satisfied with the information provided above?
If you own a nonprofit website, using an online donation form will give a significant impact on the fundraising world. The convenience for donors to be able to pay a donation amount from their mobile devices will increase donor engagement and enhance data management. When creating an online donation form, it is important to consider the tips given above and integrate a secure payment processor.
Provide multiple payment methods on the donation page. By following these best practices, organizations can effectively engage and increase fundraising success.